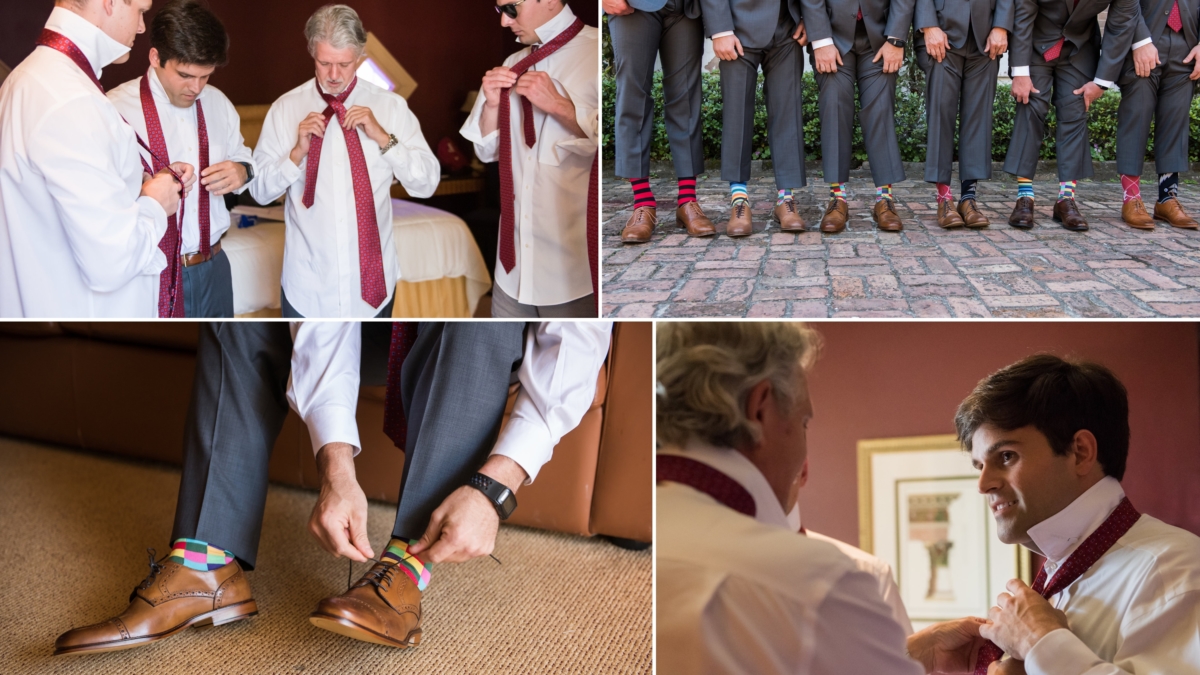 2017 Favorites – The Guys Getting Ready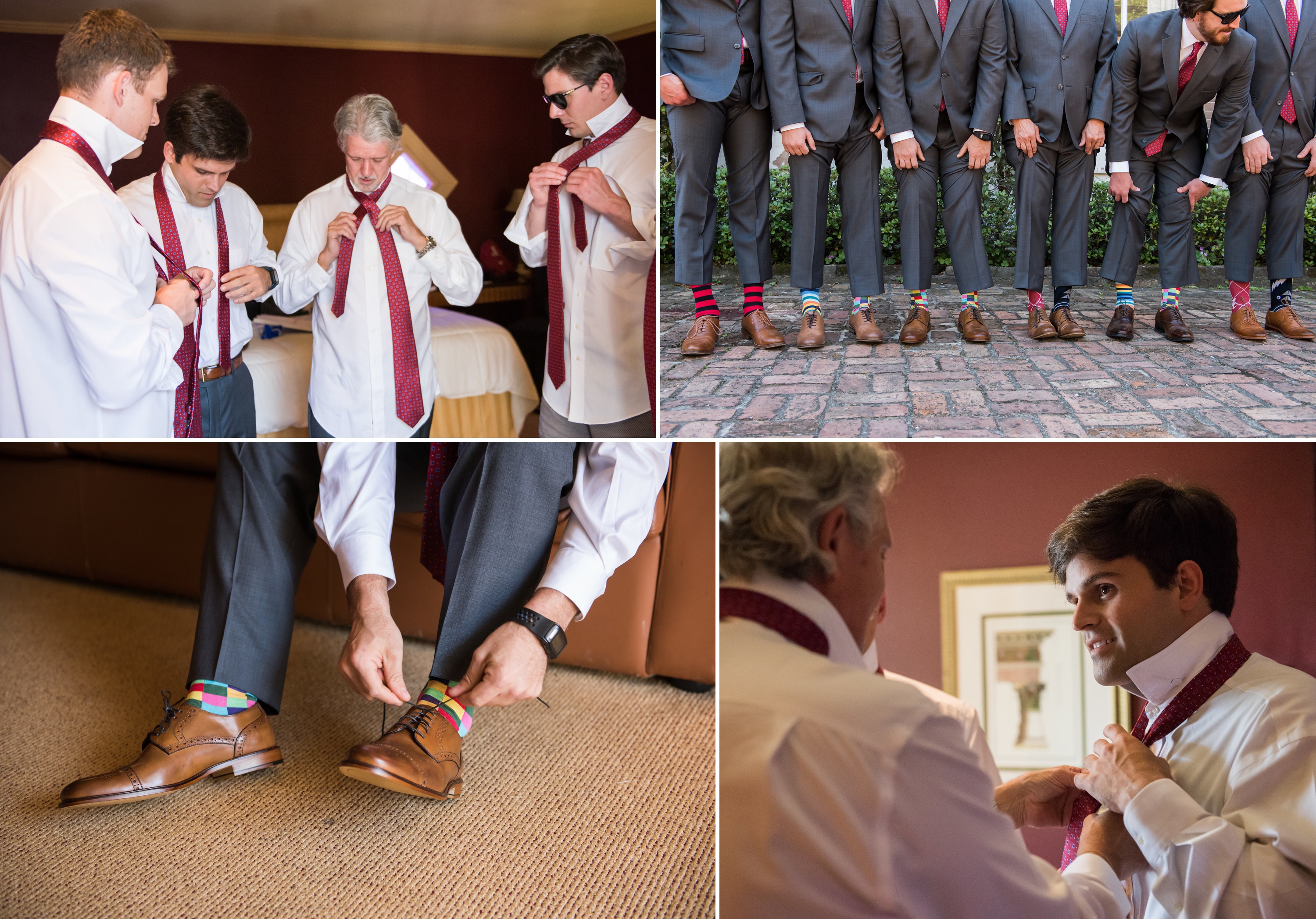 Time for more of my favorites from 2017! This time the guys get to be in the spotlight. Their getting ready process might not be as involved as the ladies' process, but it is still just as much fun!
The images above were taken at the Ezell House in Mobile, AL. Below, the groom and groomsmen got ready at the groom's parents' home on the bay in Fairhope, AL.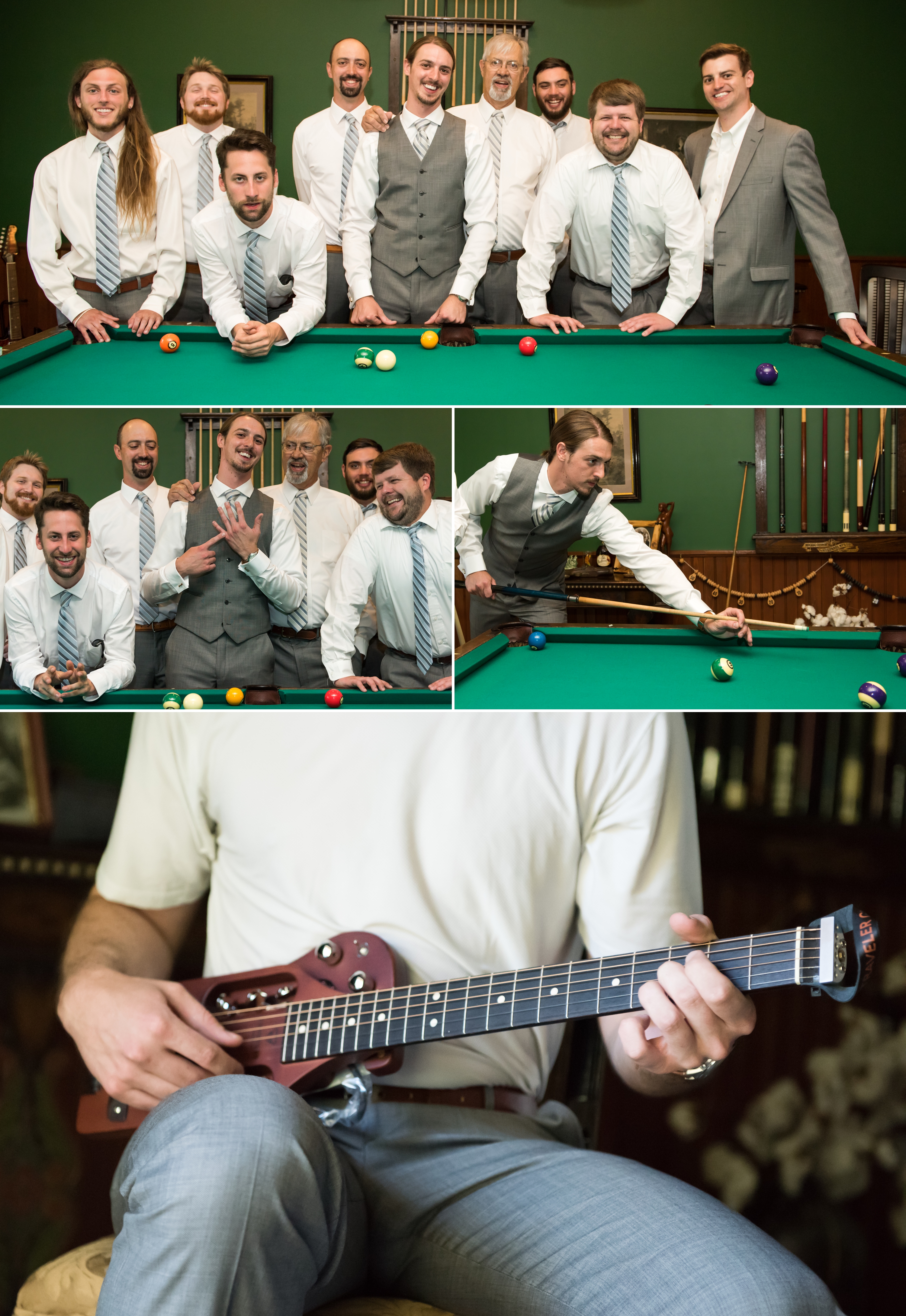 Some couples exchange letters on the wedding day, while others exchange gifts. Above is a "silent" guitar the bride gave the groom on the wedding day. Above is one of the pictures of him playing it for the very first time.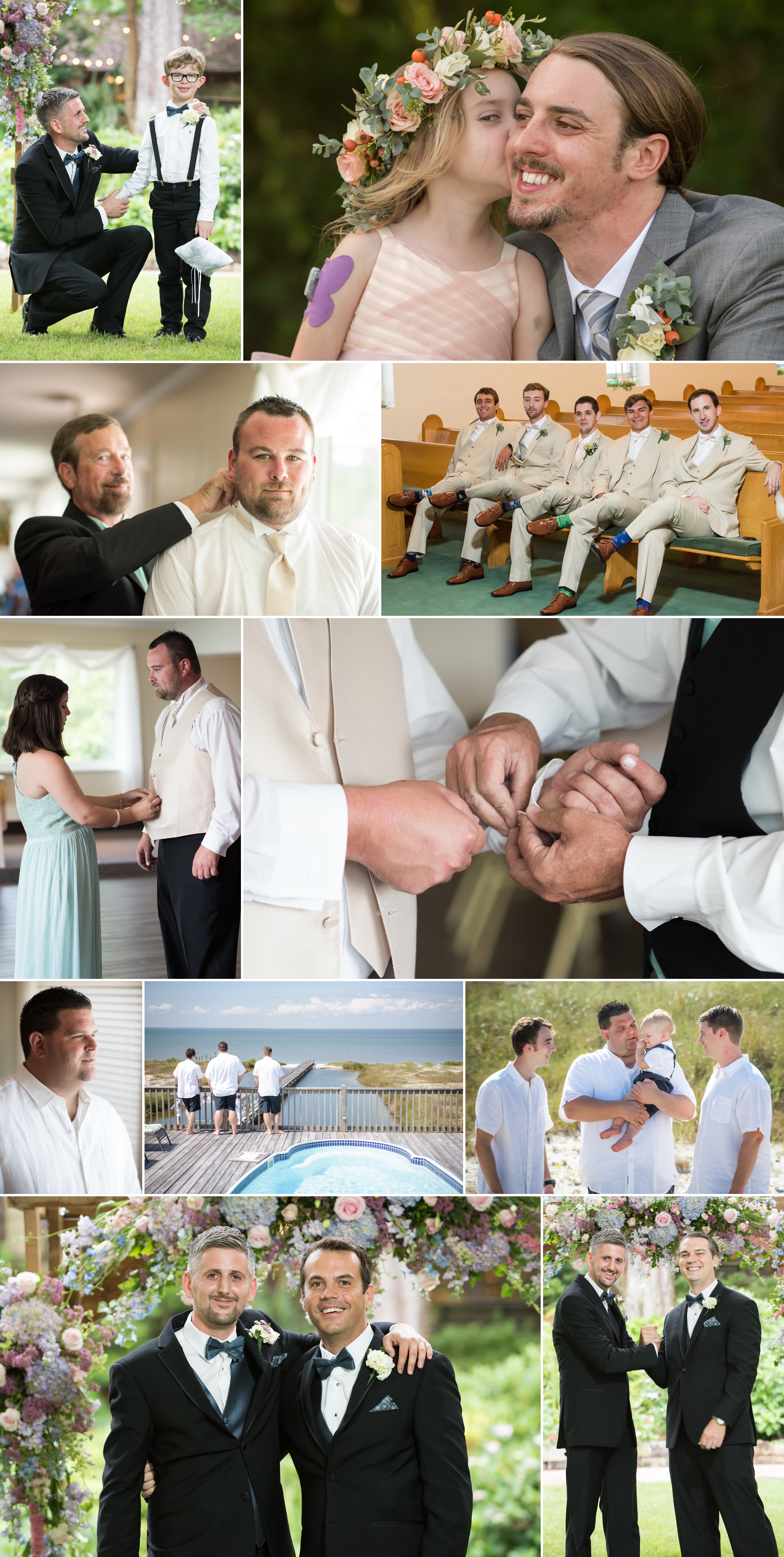 The big guys wedding trend has been fun socks, often given as a gift for the groomsmen. And I LOVE this trend. I wish it had been a thing when I got married. It is such a great way for guys to add some fun and personality to the day, without disrupting their "wedding look."
Below is a last minute treat the groom got to experience. The guys love classic cars, and the morning of the wedding, they happened to run into someone who had been vacationing in Fairhope. The nice car owners agreed to bring it to the bay for an impromptu photo session with the groom and groomsmen.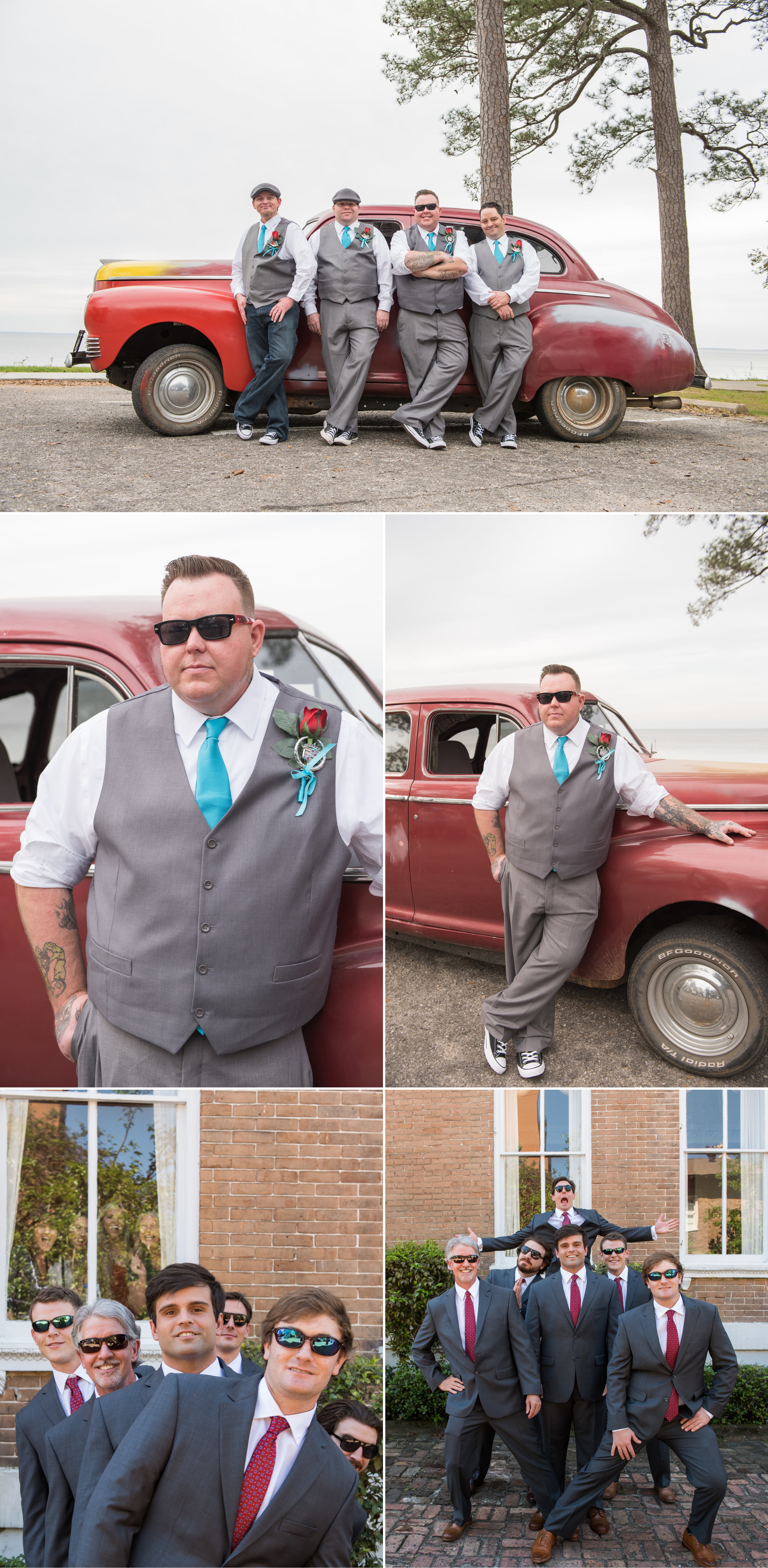 Vendors featured in these images:
Jos A. Bank | Men's Warehouse | Ezell House | Oak Hollow Farm | Chatom Baptist Church | Daphne Bayfront Park | Mobile Botanical Gardens | Nix Center | Belle Bouquet | Julia Greer Fobes | Chucks | Lee House Pensacola