Photography Reviews
These are real clients' reviews collected from The Knot, Google, and Wedding Wire. As a Wedding Photographer in the Mobile area, I always strive to create meaningful images you will love along with an enjoyable experience.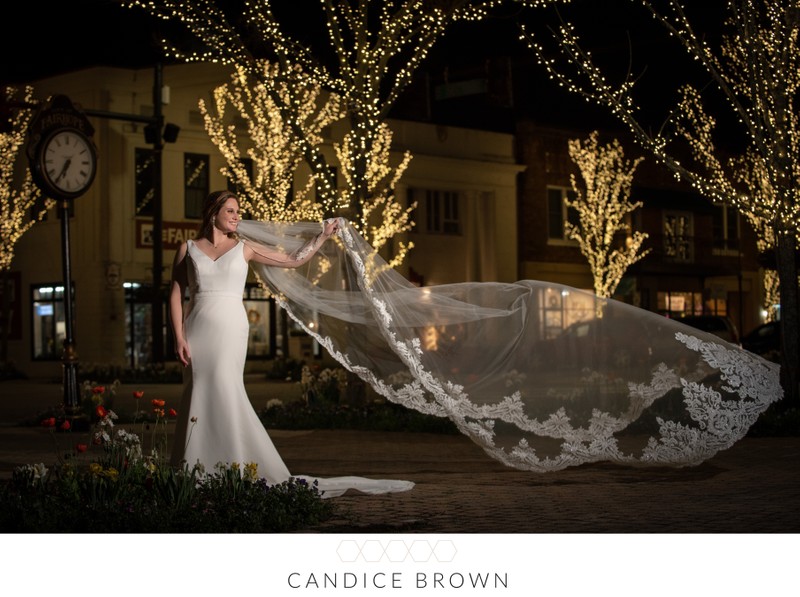 ---
Anna and Austin
Candice is AMAZING! She was very good at positioning everyone for great photos which is something I need in a photographer. She tells you "what to do with your hands". Not only is she talented with the images she produces, but she stays calm amidst all your wedding day activities and makes sure she gets her portion done for the day in the most professional and effective way possible. I couldn't be happier with the professionalism and talents and kindness of Candice and her team at my wedding!
---
Kathryn and Ryan
Out of all the people I worked with for my wedding, Candice was the best decision I made, and worth every penny. I love that she gathers a lot of information before the wedding to know what shots are a priority. It also made her feel more like a friend on the big day which is important since she's there for all the intimate moments. I had very few pose ideas, but Candice totally took charge and tried many varieties and angles. Plus she absolutely nailed the few ideas that I had! Getting to see the finished product was like reliving the day all over again. I was a little self conscious about still having braces for my wedding, but Candice made me look and feel like a Pinterest worthy bride. I cannot recommend her enough. I look forward to having another excuse to use her photography in the future!
---
Bethany and Shan
Candice was absolutely phenomenal!! I cannot say enough great things about her!! I felt so at ease with her being there for our special day. She went above and beyond to make our pictures exactly like we wanted. If you're looking for a photographer that will help make your day and memories perfect, she is the one!!
---
Erin and Mark
When searching for someone to capture your most precious memories, Candice puts your mind at ease. She is kind, endearing, passionate, & in love with the love she is constantly surrounded by. From bridal portraits, eternalizing every memory of your wedding, to capturing the moment your first child is born, Candice is a joy to work with. Her photos are always beautifully done! You will look back on them fondly for years to come. I highly recommend Candice Brown Photography & look forward to working with her again!
---
Kelsey and Logan
Candice was absolutely amazing to work with on my engagement and day of pictures! Not only did she step in 3 months before my June wedding, she also worked with us around some health issues I had. As someone who does not do pictures, she made me feel so comfortable in front of the camera. She comes organized and is very helpful in planning the big day with meetings ahead of the day. She's talented, professional, and a genuinely sweet person, I highly recommend her.
---
Logan and Brian
She was extremely friendly and professional! Took excellent photos of everyone and made everyone comfortable around the camera! Would definitely recommend!
---
Serena and Ryne
Candice was a joy to have at our wedding. The the photos came out great, and she was awesome at adjusting to whatever we preferred to do for our big day.
---
A Mother of the Groom
Candice was the photographer for my son's wedding and she did a fabulous job! She has every quality you look for in a photographer! Her level of professionalism, quality of work, and ability to work with everyone extremely well are the attributes to which I am referring! We loved her work so much that we hired Candice to photograph my youngest son's wedding this fall.
---
Morrell, Bridal Portraits
There are no words to express how amazed I was at the way my photos turned out. They were so perfect that we had three prints blown up to a 48' x 36' ! She was so easy and fun to work with as well. She was always such a big help when I didn't know exactly how to pose. Candice is also great at picking out the perfect locations. She is a true professional and loves what she does. She will go the extra mile to get the perfect shot! You will feel so comfortable with her and you want to spend your wedding day with someone you feel comfortable with , because they are there every step of the way. I promise if you choose Candice your photos will be beautiful and timeless!
---
Sandra and Bill
Candice was amazing. I highly recommend her. She is talented and professional and super creative with her shots. She certainly captured the special moments for us.
---
Mother of the Groom
I hired Candice to take photos of my son's proposal. We could not have been more pleased! Not only were the photos amazing, she totally captured the happiness and love between them. I could not stop looking at every single one of them. I still have not placed my order because I want them all! She is extremely talented and creative. Her photography is definitely not just pictures but art as well. People were not only commenting on our very special and joyous occasion but on the beautiful photos. She is sweet and professional and put my son and future daughter in law at ease. I look forward to working with her in the future and continuing to pass her name along.
---
Catrina and Randy, Couple's Portraits
Candice and her assistant were absolutely fabulous! We traveled from Louisiana to Alabama for our anniversary and booked her via a referral. She was very responsive and very accommodating. We had lots of fun while doing our shoot. Will definitely work with Candice again when we travel that way for vacation.