Bella Sera Gardens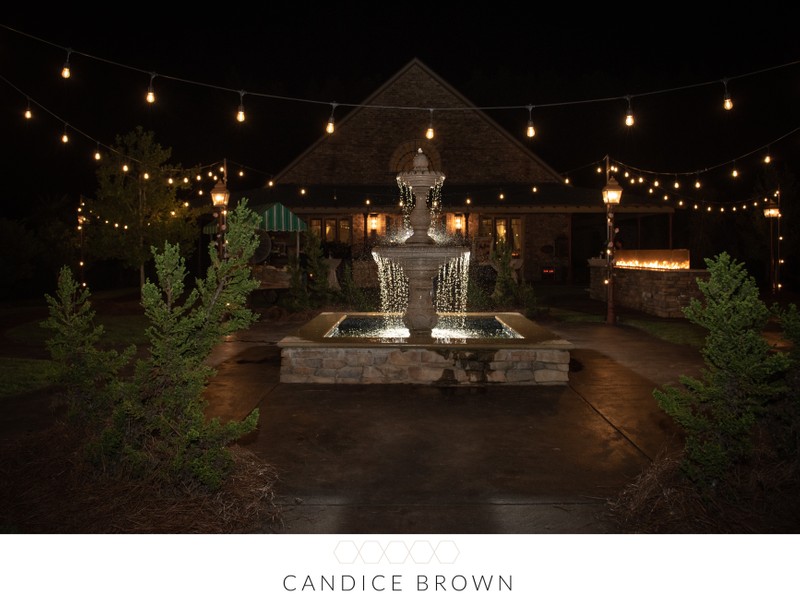 Bella Sera is a wedding venue nestled between the pines in Loxley, AL. It is 15 acres boasts a beautiful gated brick tower, open courtyard, pavilion room, covered bridge, and open-air chapel. The Italian style influence makes it like no other venue in our region. "Bella Sera" even means "Beautiful Evening" in Italian. A beautiful evening is exactly what you'll experience there. Three unique pond sites provide ample settings for creative wedding pictures. Three ceremony options: chapel, covered bridge, and the pavilion. There are two getting ready areas, a New Orleans home for the bride and a lounge for the groom. Full service and intimate options available.
This beautiful Italian inspired space has been featured many times by magazines and influential wedding blogs. Some of those publications include Southern Bride Magazine, Gulf Coast Bride, Premier Weddings, and Green Wedding Shoes.
---
Features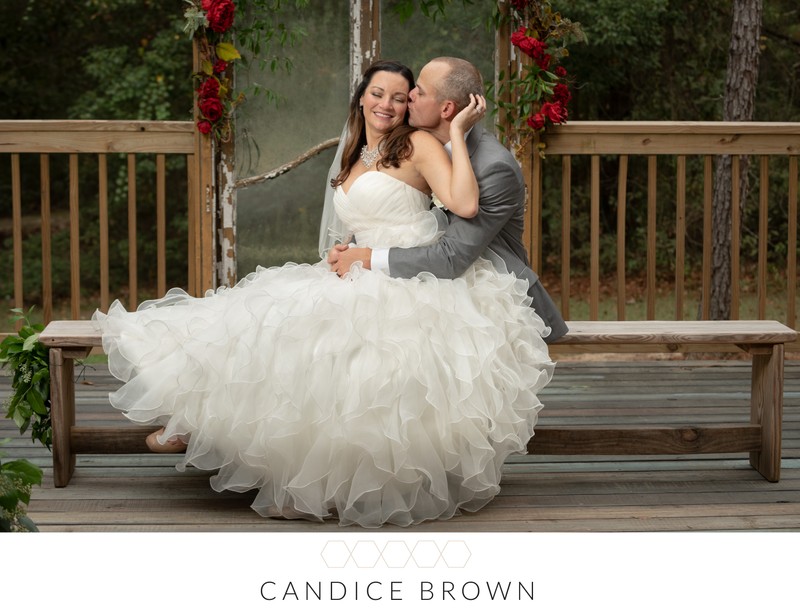 Couples love the open-air chapel. The antique doors, stained glass windows, and beautiful framing provide a setting that can be intimate or opulent. Like the other parts of the venue, the details of the chapel were handpicked and sources from all over the world.
There is also a covered bridge that serves as a second ceremony location option, a unique touch since we don't have many covered bridges in this part of the south. With the forest on one side and pond on the other, it is one of the most intimate areas of the garden. Just around the corner from the open-air chapel, I think it could be a lovely spot for cocktail hour. From start to finish, your guests could be on a journey from one lovely space to the next.
Up a small hill from the chapel is the gated tower entrance to the gardens, a picturesque entrance to the main courtyard. The courtyard is full of unique vignettes that you won't find anywhere else in Baldwin or Mobile counties. The fire bar, fire fountains, hanging bed swings, central fountain, pillow covered stone benches and hanging lights make you feel like you have been transported somewhere else. Two full-service bars stand on either side of the courtyard, along with built-in heating and cooling. Everyone wants their guests to be comfortable and Bella Sera covers all of those bases. If there is rain, the pavilion is large enough to host the entire event.
Six sets of antique French doors wrap about the pavilion so there is the option to make it open-air or closed. The wrap-around veranda gives it a nice southern touch.
---
Pricing
They offer all-inclusive pricing, weekday garden soirees, and intimate wedding packages.
All-inclusive pricing for Fridays and Sundays is $4,000 and Saturday costs $5,500. This includes various options for décor such as tables, linens, the New Orleans house for getting ready, and décor for the open-air chapel. All of these accents pair beautifully with Bella Sera's carefully curated aesthetic. Additional services are available upon request to impress your guests and make your wedding planning easier- day-of coordinator, bar services, caterer, and valet parking.
Choose the Garden Soiree option for a smaller midweek celebration of 50 people or less. This option is available Monday through Thursday for $1,995. Perfect for a gorgeous engagement party, bridal luncheon, bridal shower, or an extra fun couple's shower. It allows for a 6-hour reservation and access to the amenities offered above.
For couple's working with a smaller budget, Bella Sera offers pricing for intimate affairs with less than 25 guests. The couple will still have access to all amenities offered, including the New Orleans house for getting ready, groom's lounge, chapel, and courtyard and reception areas. The three-hour reservation costs $995.
In addition to weddings, they also are available for corporate and social events.
I enjoying photographing weddings at Bella Sera for many reasons. One of those reasons is the attention to detail. That means I don't have to spend the day trying to avoid unsightly backgrounds. Around every corner is another lovely setting. The large area also means that I can create a variety of images for my clients.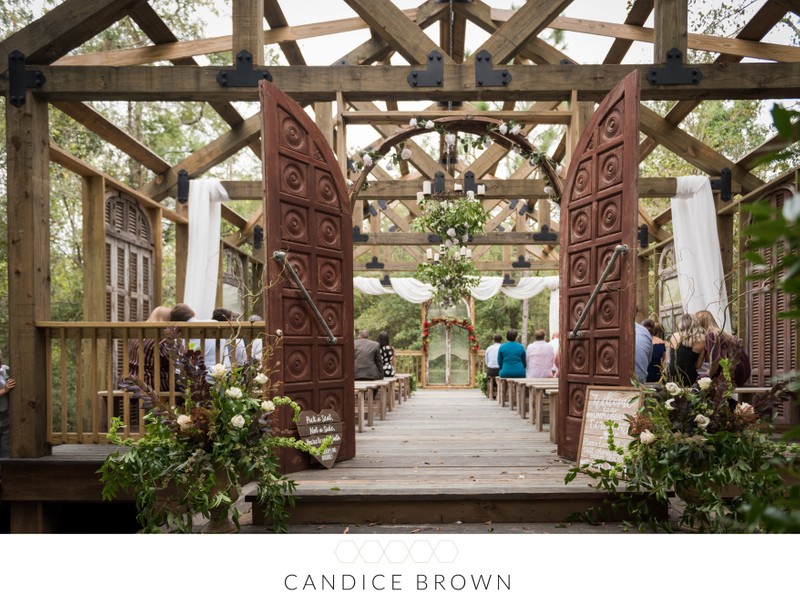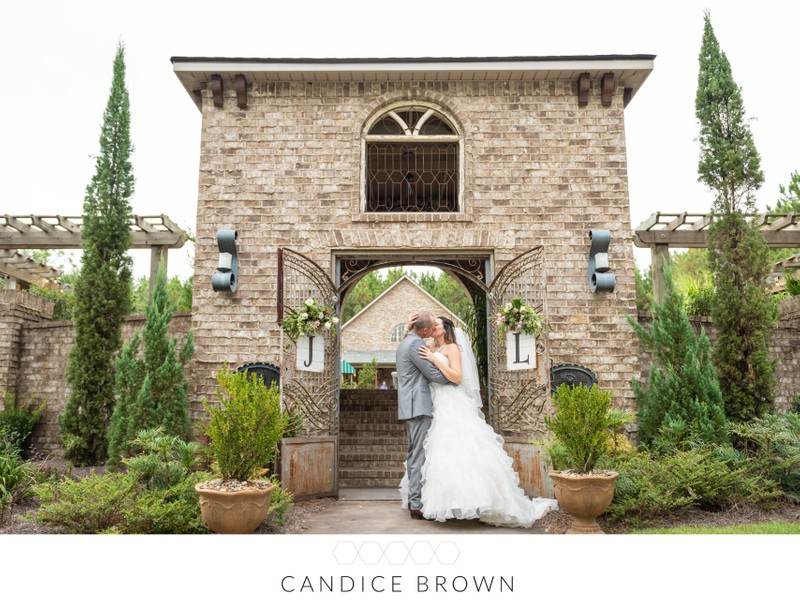 ---
Contact Information
Bella Sera is located at 25049 Co Rd 49, Loxley, AL 36551
Appointments are available for your personalized tour. To schedule a visit, call (251) 327-7571 or visit their website by clicking here.
If you would like to talk to me more about why I enjoy photographing weddings at Bella Sera Gardens, please send me a message through my contact page.