Candice Brown Photography | Wedding and Portrait Professional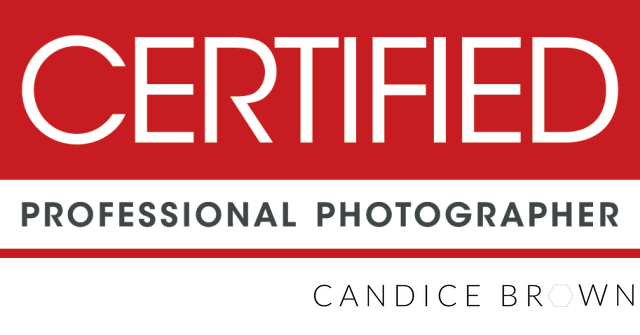 Fairhope Wedding Photographer
My name is Candice Brown and I'm a Fairhope wedding and portrait photographer. I specialize in creating elegant, heartfelt wedding photography with a modern appeal. I'm best known for my sophisticated style, lighting and posing skills, and ability to put my clients at ease.
I would love to create beautiful images for you too. I think you'll enjoy my ability to make you feel comfortable in front of the camera and create effortless, natural-looking photographs.
Wedding Photographer Mobile Alabama
Since starting my studio in 2013, I've had the pleasure of photographing 100+ weddings. For each of those weddings, I endeavor to create touching images of candid moments, stunning portraits, dynamic details, and energetic reception fun.
In 2018 I became one of only 3 Certified Professional Photographers in Mobile and Baldwin Counties. I also serve on the board of our local Gulf Coast Professional Photographers of America chapter. Advancing my photography skills and being active in the professional community is very important to me. As a member of Professional Photographers of America for over 6 years, I have merited at IPC and working on my Master of Wedding Photography degree.
I have been published in magazines and online blogs, one being Mobile's own Access Magazine. Premier Weddings is another publication where my images have appeared in print.
Since growing up on Mobile Bay, I've spent a lot of time in Mobile through the years. I'm can appreciate its unique beauty and history. The French and Spanish influences downtown provide a lovely backdrop for engagement and wedding photographs. Serving Springhill, Downtown Mobile, West Mobile, Theodore, and Midtown. If you are a sophisticated couple wanting captivating images, then Candice Brown Photography is the studio for you.
I am also friends with many fantastic Mobile vendors and happy to suggest the right vendors to be a part of your wedding day. Whether it is a fantastic florist, jamming wedding band, impeccable wedding coordinator, beautiful venue, or perfect getting ready space, I am happy to make suggestions based on your specific needs. I can also help you decide how many hours of photography you need and a timeline for your wedding day.
Catholic Wedding Photographer
I have been to some of the most famous catholic churches in the world: St Patrick's Cathedral in Dublin, St. Peter's in Rome, St. Mark's in Venice. I even got to photograph a couple in the Cathedral Basilica of Saints Peter and Paul. With this knowledge, I can honestly say that Mobile, AL has one of the most beautiful churches I've had the pleasure of visiting, Cathedral-Basilica of the Immaculate Conception. There are many other beautiful catholic churches in Mobile and Baldwin counties in which I've had the pleasure of photographing weddings, such as St. Margaret's of Scotland in Foley and the historic Sacred Heart Chapel. When I work at any church, I am conscious to be respectful of the ceremony and follow any rules set in place. After all, marriage is a sacrament. Following the rules set by the church or father is always a priority. Since I have photographed catholic weddings in this area, I am familiar with parish rules.
Elopements, Minimonies, and Micro-Weddings
Fairhope has always been a popular location for destination elopements. With the current Covid-19 situation, intimate weddings and elopements are becoming even more popular. Many local venues and vendors have started offering elopement packages including Little Point Clear, Jubilee Suites, and Bella Sera Gardens. I've had the pleasure of photographing elopements at the Grand Hotel, the Fairhope Bluff, and Magnolia Springs. Currently, my elopement collection starts at $900 for three hours and can be adjusted for more or less time, all depending on your needs.
Photographer Reviews
I am so thankful for clients who love their experience and are thoughtful enough to leave a glowing review. Many new clients have come to my site after reading reviews on The Knot, Google, and Facebook. There is even one or two on Wedding Wire. Seeing a 5-star review is thrilling since I am always working hard not only to create beautiful pictures but also to provide a top-notch client experience.
Pricing and Information
My wedding collections are listed on this website's Pricing page. I know your wedding is unique and I am always happy to create a custom plan that meets your needs. I'm also shifting the collections from time to time as I notice new preferences of brides and grooms. Collections start with a day of photography coverage and build to include engagement sessions, bridal sessions, post-wedding couples sessions, album options, and wall art. I design albums for many of my wedding couples and would love to design this special family heirloom for you too. A la Carte pricing and elopement packages are available as well.
Favorite Wedding Venues
Thank you for taking the time to view my wedding, engagement, and bridal portrait work. I get to create with some of the most amazing engaged couples. There are also so many fantastic vendors in Fairhope, Mobile, and along the Gulf Coast. Oak Hollow Farm, Bragg Mitchell Mansion, The Venue, Rock Creek Golf Club, Bella Sera Gardens, The Marriott Grand Hotel, and The Pillars, just to name a few. I have more listed Venues under the Info& FAQ tab. All of the images shown are from real weddings. I realize some may look like models, but these are all real brides, grooms, and wedding parties. I haven't used models for "styled shoots" but I have gotten to photograph some truly top-notch models while at workshops. You can see some of those images here.